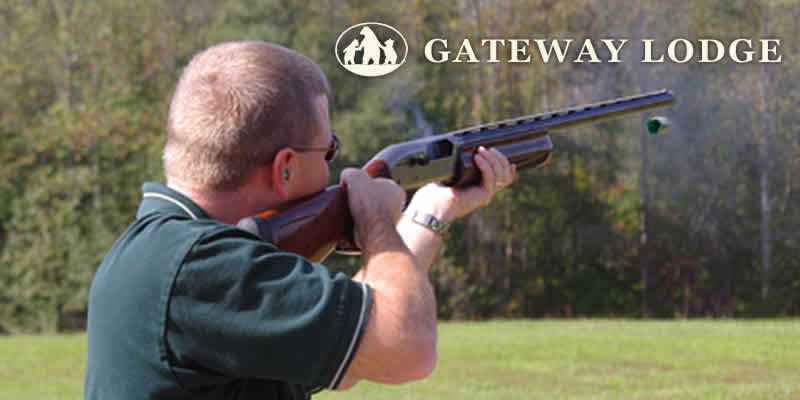 Gateway Gun Club
Trapshooting - Sporting Clays - Tournaments - Instruction - Pro Shop
Welcome to the Gateway Gun Club, located at the historic Gateway Lodge in beautiful Land O'Lakes, Wisconsin. The Club was established in 1938 upon completion of the lodge's resort complex.
The club possessed then, and still does today, one of the Midwest's most extensive trap fields. The club has hosted annual tournaments in both the spring and the fall, and sport shooters from across the country have made the Gateway Lodge a premier destination for decades.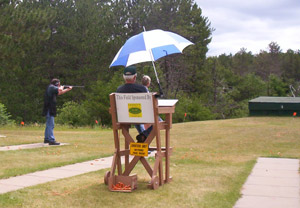 Our Professional Gun Manager is Mr. John Muir. Along with 10 years of experience as a professional shooter for the Winchester Gun Company, he is also a four-time All-American Trapshooting Champion.
Muir came from Pennsylvania to manage the Gateway Gun Club in 1990. He is the first person ever to be the Pennsylvania State Record Holder for Trapshooting with a perfect score of 600/600.
From being a six-time member of the Pennsylvania All-State Shooting Team, Muir became a four-time member of Wisconsin's All-State Team and twice has been the state's High Average Leader.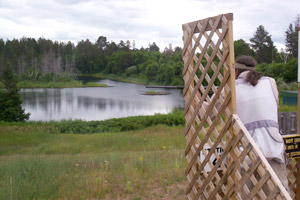 In 1990, Muir renovated the trap fields for Amateur Trapshooting Association (ATA) registered tournaments. To further enhance the attractions of the club, he designed and helped construct a world-class sporting clays course that same year. This lead the Gateway Gun Club to host the 1994 and 1999 Wisconsin State Sporting Clays Championships. The club has hosted many other championships and tournaments, as well.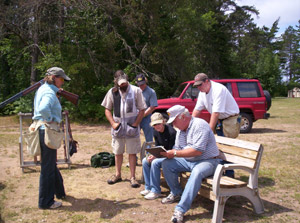 Sport shooting is available at the Gateway Gun Club from April to November for the public, as well as to guests of the Gateway Lodge. See the schedule shown below for this year's slate of shooting events.
Schedule
Open May to October each year. Call for an appointment at (715)547-3915 or (715)547-3321 or (715)547-3966..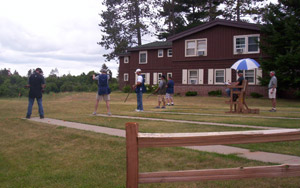 Non-members may shoot at this facility at non-member prices. Lessons are offered by professional John Muir and other members of the Gun Club staff, as well.
Trap Leagues
Trap leagues will start June 8th at 4:30 p.m. for the Monday Night traveling league and June 10th for the Registered and Beginners leagues.
Shooting Lessons
Four time All-American John Muir is available for lessons by calling (715) 547-3915 to set up an appointment. The cost of a three-hour lesson is $275 and includes 200 - 300 targets.
Rates
Annual memberships — $50
Lifetime family memberships — $500
Trap, 25 Targets — $5 for members, $7 for non-members
Sporting Clays — members $18 for 50, $35 for 100
Sporting Clays — non-menbers $22 for 50, $40 for 100
Ammunition — 28 ga. or 410 Bore - $7.50 per box
Gun Rental — $12 per day
We hope you will consider a stay with us at the Gateway Lodge.
We look forward to seeing you here, as we are sure you will enjoy your Northwoods adventure in sport-shooting with the Gateway Gun Club.
Shoot Schedule
May 16th - 19th -
81st Annual Spring Trap Shooting Tournament
June 24th, July 29th and August 26th -
Monday Night Traveling League
July 2nd, 3rd and 4th -
Firecracker Trapshoot
Sept 12th - 15th -
81st Annual Fall Classic Trapshooting Tournament